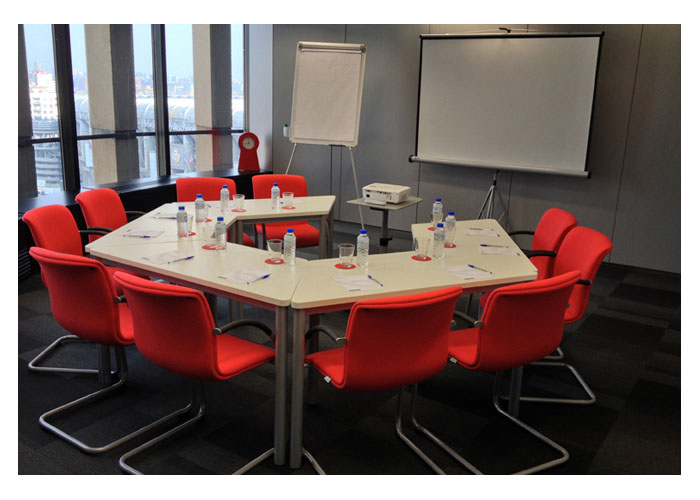 Notary
The first way leads to notary, he writes a notarial deed about the company formation. In this case it's the best thing to order a notary. It's important to prepare these informations:
name of the business
legal adress of the business
scope of business
who will be be the associates + residence
who will be the executives + residence
what will be the basic capital (min. 200 000 CZK)
Now let's talk about the name of the business or company. We recommend to browse the business register and verify that your name isn't used by other company. Name of the company is needed to be notarized. In Ostrava we have a significant amount of notaries, it's up to you which one you choose.
In case of the place of business you don't have to list the full adress in the registration, only the locality. This will save you money in case of a place mingration in the future. This is used extensively in Prague, where is only listed Prague as a place of business. If you then change the place of business somewhere else within the Prague you don't have to go to a notary again. Eventually there's another option, and that's to use the virtual place of business. Our company offers in specifically in Ostrava.
Notary can also ask you how much copies do you need. You need at least 2, but not more. One copy costs about two tousand CZK. One copy is kept by associates and the other one is then handed at court registration. But you'll need another variant for Licensing authority and a bank. A simple officially verified copy (from local post office) will be just fine and it costs about  30 CZK per page. So ask for only 2 copies from your notary.
You'll pay aroun 4 000 CZK for the notary registration. You should also ask for an excerpt from criminal record.
You'll also need a Statutory Statement of Statutory Representatives and a deposit manager statement. The notary can prepare these, but it will cost money.

The Statutory Statemens needs to be officialy verified. Notary can off course do that. As far as the deposit manager statement goes, I have it officialy verified even if you don't need to. In the affidavit, you say that nothing prevents you from being the executive office. In the case of the deposit manager, you get to choose one person, e.g. an associate, who was proven by depositing the share capital.
Bank, share capital
Subsequently you need to head to the bank, where you create an account for depositing the share capital.
After the deposit of the share capital (e.g. 200 000 CZK) the bank issues a confirmation of the deposited sum. That's needed later for registration in court.
TIP: If you don't have money for the share capital you can borrow money for 5-7 working days. Price of this service is usually something about 4000 - 6000 CZK.
Headquarters/legal adress
For the company foundation you'll also need an agreement of the property owner (office, flat). This statement has to be officialy verified (CzechPoint).
It's the easiest if you are the property owner yourself. You'll just fill it in, verify it and hand it at the registration in court.
Licensing Authority
Another required document is a excerpt from the Licensing authority. You'll need to register there for this. It's the easiest if you want to run a free business. Their list can be found here or directly in the Licensing authority printed on the form. You'll just report the business in that case.
What you'll need for the registration:
copy of the entry about the company formation (see notary)
consent to the location of the legal adress
excerpt of the legal adress from the cadastre
fill in the uniformed registration form and attachement directly in the Licensing authority
You'll pay 1 000 CZK for the registration. The registration takes two days, then you stop by and pick up the excerpt. The important part in this excerpt is the so called RZP ID, which you fill in the application for the registration in court.
Trade Licensing Office in Ostrava is located here:
MMO Nová radnice (budova NR)
Prokešovo náměstí 8
729 30 Ostrava
Phone: 599 444 444
Office hours:
| | | |
| --- | --- | --- |
| Monday | 8:00 - 11:30 | 12:30 - 17:00 |
| Tuesday | 8:00 - 11:30 | 12:30 - 15:30 |
| Wednesday | 8:00 - 11:30 | 12:30 - 17:00 |
| Thursday | 8:00 - 11:30 | 12:30 - 16:00 |
| Friday | 8:00 - 11:00 |   |
TIP: Do you want to be willingly helped with filling in the form by te officials? In the first place come only in the office days, in the place of your legal adress, fill in the form everything that you understand and only after then go to the official.
Court registration
Company registration takes place in the Country Court (Ostrava). You'll need a filled in proposal for the registration. You'll find the proposal and a guide for filling it here: justice.cz.
Next you'll need a scanned notarial deed in .PDF and affidavids burned to a CD. I recommend to do it yourself because it costs approx. 60 CZK per page in Country Court in Ostrava.
Check that you have everything before submitting the proposal and all the documents:
Notary deed 2x (1x physically, 1x on CD)
Legal adress agreement 1x
Extract from the cadastre 1x
Affidavit 4x (2x physically, 2x on CD)
Extract from the executive's criminal record 2x
Deposit manager statement 1x
Deposit payment evidence 1x
Extract from trade register 1x
(This is an example of needed documents for a company, that has 2 executives only. If you are the only executive, you'll need just 2x affidavit and 1x extract from criminal record.)
You'll need to buy fee stamps worth 6 000 CZK for the proposal in the event of the registration. After the filing, the court has 5 working days for the assessment of the application. The notice can be send by mail or you can pick it up yourself. In this case it is needed to notify the court registry.
If it's in tact, the court will issue a resolution about the entry in the Business Register. This means, that yoou'll get your own IČO number an you can start business.
If you make a mistake or you don't hand in a document. The court can call you for handing in the document. It might happen, that an significat error can be found in eg. the proposal. This is unfortunate, because you'll have to hand in a corrective proposal and stick stamps for another 2 000 CZK.
Municipal Court in Ostrava can be found on this adress:
Havlíčkovo nábřeží 1835/34
728 81 Ostrava
Office hours:
Mo
07:00 - 15:30
Tu
07:00 - 15:30
We
07:00 - 15:30
Th
07:00 - 15:30
Fr
07:00 - 14:00
07:00 - 15:30

(registry)
After the entry to the Business Register
It's not finished after the entry to the Business Register, but it is important that you have it done. The only thing left now is to hand in the court resolution in the bank, where you have the basic capital and unblock it. Money can be then withdrawn, transfered, or you can create an account and transfer your funds there. Then you have to register your company in a appropriate Tax Office. You have to do that within 1 month of the entry to the Business Register. Tax Office in Ostrava-Přívoz is located here:
Jurečkova 940/2
700 39 OSTRAVA PŘÍVOZ
How much does it cost overall?
Approximate total costs for verifying a company is something about 11 800 CZK.
notary - approx. 4 000 CZK
Trade Licensing Office - 1 000 CZK
court and stamps - 6 000 CZK
extracts, verifications - up to 800 CZK
Tailor-made company
You can also pay someone to tailor-made your company professionally. These services are usually used by people that don't have enough time or would rather pay more for everything to be perfect. Prices of these services differ.